Objective: Objective of SURPLUS PLUS program is to make you self sufficient and self-reliant in creating surplus streams of income and grow your capital. But, if you want us to do the heavy lifting while you gain confidence, we get that. You are covered. We give you that absolutely no problem. We give the Trade alerts for you and on top you will also know how we trade it.
---
MODULE 1: SURPLUS PLUS FOUNDATION AND PLAN
---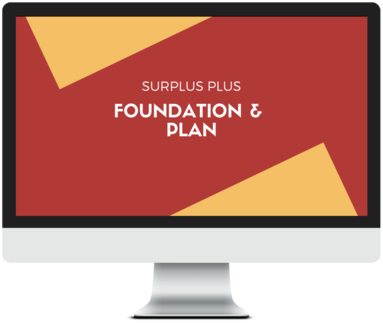 Idea Validation: Here you will learn different ways to look at the market to pick theme, idea and then how to go about validating those ideas

Your Trading Plan:You will start putting together all the pieces for your Trading plan
Your Foundation Concepts: Because, you are dealing with money, you must make sure you learn, understand and interpret all the core concepts correctly and know when to use what. Most importantly 'How'
Undo Wrong Habits and Reinforce with Correct Rules: Learn how to use Trading concepts CORRECTLY. we often see students coming to us who have lost money elsewhere with other gurus. One thing common among them is that it's often no fault of them, because they were taught incorrectly and they pick up wrong trading habits as a result. This happens with things you least expect like interpretation of indicators or price or sometimes even support and resistance zones.
Tools 'What You Need and How To Set Them Up' For Maximum Effectiveness: Learn about all the tools you need, how to go about setting them up and how to use them. Most importantly you need to set them up correctly so that they can work for you and you can avoid gluing your self to the computer.
Foundation Principles With A Difference:Learn Foundation concepts of Cycles, Seasonality and Wave Theory and how to use them for Trading advantage
---
MODULE 2: STRATEGIES TO PICK WHAT TO TRADE
---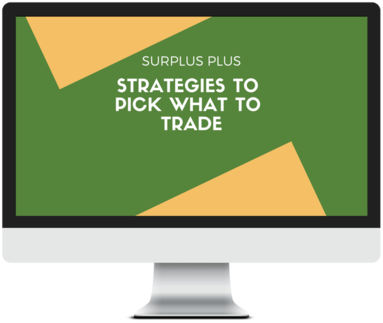 There is more than one way to pick your opportunities. Here are the top few that will be covered in this module
How To Pick What to trade Based On Price Pattern
Price pattern based are more powerful because price is the pure element in trading and apart from volume everything else i.e. all the indicators etc are derivatives of either price or volume. Price Pattern entries will give you precise low risk entries for your trade.
How To Pick What To Trade Based On Risk

There is a unique way to pick stocks based on your risk appetite and risk in the asset you are going to acquire. You will learn how to pick based on equal weight or weight skewed alternatives
How To Pick What To Trade Based On Time
Time plays a bigger part in your trading you need to pick based on time at times for improved returns. When you need to do this and how you will learn in this module.
How To Pick What To Trade Based On Performing Sector
Adding probability in your favor helps. Would n't be amazing if you can know about performing sector and pick up the best performing stock in that to trade? How to do this you will learn in this module
How To Pick Trades That Are Ripe and Possibly Ready To Pop
There are certain patterns that will give you heads up on trades that are waiting to pop in 2 to 3 days. You will learn exactly how to look out for such trades in this session
How To Pick What To Trade Based On Capital Allocation

Each person has their own limitations on how much capital they can deploy to trade. It is imperative that one should pay attention to capital employed and pick trades accordingly and you will learn how to do this in this module
How To Pick Momentum Plays
Momentum plays are risky but yield maximum results in minimum time in spite of the risk involved traders often in search of these. In this module you will learn how to pick such opportunities.
Must Avoid Mistakes
Traders often make lot of mistakes when picking up trades and lose money in hurry. This module highlights such mistakes and also gives you tips on how to avoid them in the first place.
How To Create Watch lists for Trading
It is all well and good to pick bunch of trades for entry but how to keep them organized, handy and ready to use when you need them will be covered in this module
---
MODULE 3: STRATEGIES TO FIND EXIT LEVELS WITH PROFIT
---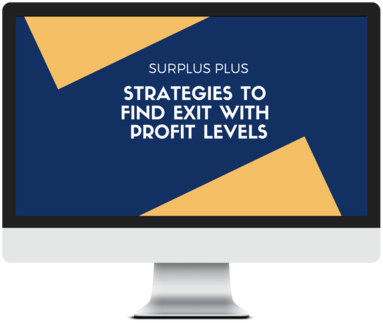 Once you take a position in a trade you need to know exactly where to sell and lock in profits if the trade goes according to your plan.
Learn Multiple Unique Strategies to arrive at the Target Zones
Here you will learn more than one way to arrive at the potential profit zones where you can sell and exit. This is a very detailed and most important module contains multiple strategies on 'How to exit your trade in profit' and how to arrive at multiple profit zones. This one module alone is worth of the whole course.
How To Use 3R Target Setting Tools

You will learn exactly how to use the Target setting tool, to get upside and down side targets
---
MODULE 4: STRATEGIES TO MINIMIZE RISK
---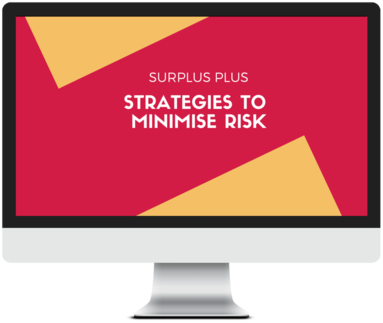 Risk Management: Risk management is key integral part of your trading. You will learn how to avoid risk, minimize risk, mitigate and manage risk in your trading. You will learn exactly how to achieve this in this module.
Risk Limiter Tool: This tool helps you to work out exactly how much of an asset to buy so that you can maintain healthy levels of risk management.
---
MODULE 5: STRATEGIES TO EXECUTE AND MANAGE YOUR TRADES
---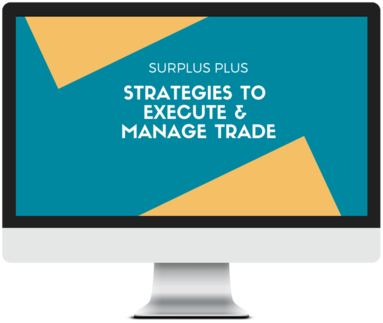 Trade Management

Once you are ready to place trades, your commitment and discipline to manage them also starts at the same time. You will learn multiple Trade Management Strategies.
Order Management
Order Management module gives you full details of which order types to use, when and how

---
MODULE 6: TRAPS TO AVOID TRICKS TO ADAPT
---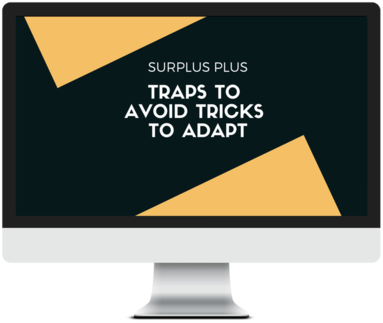 Managing Trader Mind
You need this when your trade goes against you in spite of your best efforts.
Traps to Avoid and Tricks To Adapt
There are certain things you must avoid. Otherwise they swiftly turn a winning position into a worst nightmare. In this module you will come to know what they are and how to stay away from them.
---
MODULE 7: HOW TO TURNAROUND A LOSING TRADE
---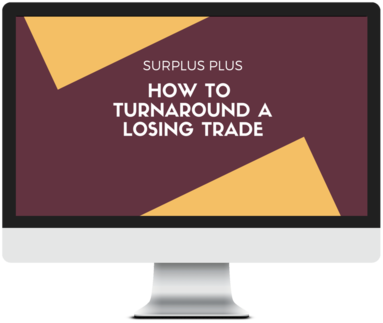 How To Turn around a Losing Trade into a winning one
A few things you can't predict or avoid some times when you are trading. If your trade ends up in such a situation this module will give you the exact steps to get your trade and portfolio out of such a trapped situation.
---
MODULE 8: PRECISION PATTERN TRADING
---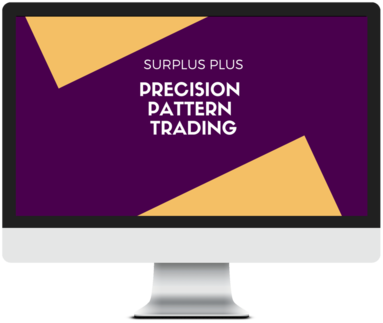 Precision Pattern Trading
You need to know exactly where you are disembarking and getting out of the trade. Pattern trading helps you to precisely do that. When you master price pattern plays you will have unshakable confidence in trading and un-watchable edge over thousands of smart traders out there.
---
MODULE 9: 12 TIME TESTED IDEAS FOR ALL MARKET CONDITIONS
---
12 Time Tested Ideas for any market conditions
Markets can go up, down or sideways.These 12 ideas will always help you spot unusual opportunities hidden in plain sight. In this section you will also learn how to trade indices, sectors, stocks and leverage options to trade these in an unusual way using our proprietary 3R System.
---
MODULE 10: HOW TO IMPROVE INCREMENTALLY
---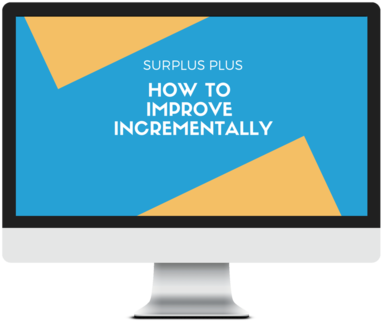 Incremental improvements
Here all the moving parts come together. You will learn journaling, trading plan implementation and post trade follow up and analysis to achieve incremental progress to avoid repetition of errors.