Did You Ever End up in This Situation?
---
Imagine that You are looking for market turns; you don't know when it is going to trigger. Many end up with the following unanswered burning questions.
How you should position yourself with risk on or off?
Take a bigger position or scale down?

Go all in or piece meal?

How do you know with certainty that market has turned or about to turn?

Is it turning up or down?
How to determine the market moves with certainty, objectivity and consistency?
One wrong move price you pay is too much. How do you solve the puzzle?
How do you find the answers to questions like, Has the market turned or is still in trend and you gave in to the noise?
If you don't know answers to these questions, then insomnia is not far off.

---
Solution to all these problems is Mastering Advanced Heiken-ashi Trading Strategies. These strategies are our proprietary strategies you can't find them on the planet internet.

Heiken ashi trading strategy does not give any false signal. It gives only one direction of trade which is either long/short. The system was developed by a Japanese trader Mr. Heiken Ashi in 1980s who was a leading expert in pattern recognition at that time and he used this knowledge for his own trading purposes. The system works based on price action only i.e., we don't use indicators like Stochastic, RSI etc.. We just need two simple lines (one red and another black) to identify our entry points into trades.

Even better we took the Heiken-ashi added to it Ichimoku and our special time-tested secret sauce to make it most powerful ultra-strategy. Don't wait simply make that simple decision and purchase the course. See it for yourself you won't be disappointed.
Inside the program we are going to share live examples and show you how our Advanced Heike nashi strategies kept us on the correct side of the market all the time. Be prepared to be impressed! Nothing less.
---
All the course contents are stored in your own private study area, online. You will have exclusive access with your own user id and password. Once you join you can consume the content at any time you want on demand. If you have any questions you can always reach out to us. Details will be available on your invoice.
---
What is included in the course?
Untold secrets of Heiken Ashi
How to use Ichimoku with Heiken Ashi
Secret Recipe to make Heiken Ashi ultra power tool.
Live Case Studies
Step By Step Rules for Entry and Exits
How to spot confirmed market turns
Plus lot more unmissable power packed gems
---

PS:I been receiving lots of love letters praising this advanced strategy and its contents, Your's will be added soon.
Your Presenter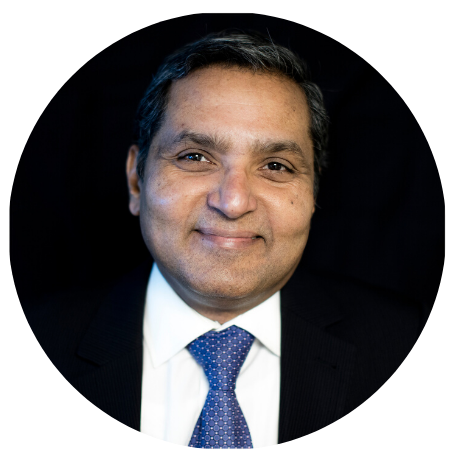 Who am I anyway?
I help ordinary Traders and Investors Achieve Extra Ordinary Outcomes. My Name is Sankar Sharma and I am a Market Strategist and Technical Analyst.
My Objective is to help you minimise your blunders and help you to be a consistent in your trading and investing.
---
Why should you listen to me?

Let me give you the short answer (because we are all busy)
I have 32 plus Years of Trading and Investing Experience.

I can help you by giving you the skills you need to build lasting wealth and help you become a top trader or a confident investor or both.

I can help you go from Limited or no knowledge of trading, totally scared of the jargon or feeling uncertain and self-doubting to a Transformed Trader or investor who knows exactly what to do, when and how.

You will know exactly what to do, when to do, how to do

Most Importantly Because of my vast experience I cut thru crap and fluff, Give You the Precise Information You Need. I have seen, Traded, Invested Thru More Recessions, Ups and downs then an average Investor or Trader Out There
When You Can Learn from The Best. That is us. Why Settle for Less Than Best?!

About
CEO of RiskRewardReturn.com - Mentors Private Traders and Investors. His firm offers Technical analysis on Daily and Weekly Analysis.

Author of the book 'Stock Trading Made Simple'

Creator of '3R Methodology (TM)' - Risk based approach to Trading Global Markets.

Sought after speaker, Helps Traders to master the markets and achieve consistency.

Accredited Member of the UK Society of Technical Analysts. Offers consultancy services, Individual and group training for Traders, offers Customised corporate solutions.

Specialties: Ichimoku , Candlestick Analysis, Volume Profile, Auction Market Theory, Equity Futures, Options, Financial Futures, Commodities and Energy Markets, Bond Futures, Forex, Foreign Exchange; Market Commentary, Technical Analysis Training, Mentoring, Seminar speaking.
Frequently Asked Questions (FAQ)
When does the course start and finish?
The course starts now and never ends! It is a completely self-paced online course - you decide when you start and when you finish.
How long do I have access to the course?
How does lifetime access sound? After enrolling, you have unlimited access to this course for as long as you like - across any and all devices you own.
Get Started Right Now and Reap The Benefits!