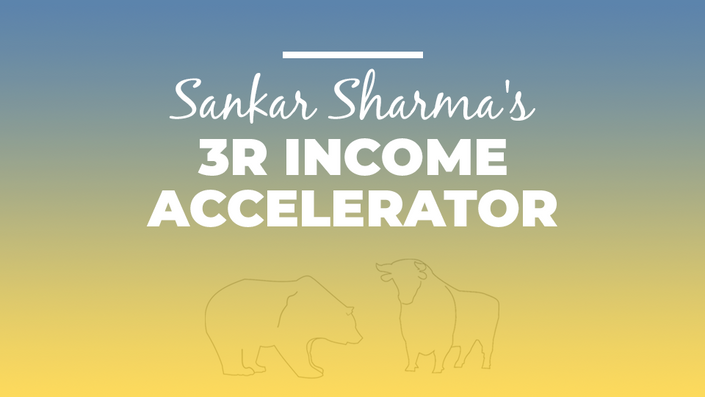 3R Income Accelerator - Fast Track Your Stock Investing
Learn how to make the right trades at the right time while limiting your risk!
Enroll
Start Accelerating Your Income and Growth Today
If you're feeling overwhelmed, confused, and frustrated by trying to figure out a profitable investment strategy, you're not alone!
You see, I went through all of the same struggles. I took my first plunge into the stock market, Three decades ago. Without any training! Without any Research! This turned out to be a very bad idea.
I thought my business knowledge and common sense would be enough to make sound investment choices. It did not take too long, before I realized, how wrong I was.
It took years of trial and error, experience, plus thousands of dollars, before I finally developed, a set of investment strategies that are tested several times in, up, down, and sideways markets. This put more money in my bank accounts, and allowed me, to keep my sanity. You need to use different strategies for different markets.
As an author and mentor, my passion is sharing my wisdom with others in hopes that you won't have to make the same mistakes!
Save Years of Time and Thousands of Dollars in "Practice Money"
I have personally invested decades of time and experience, along with hundreds of thousands of dollars, to develop the systems and strategies outlined in the 3R Income Accelerator Program.
If you're serious about stock market investing, but have zero prior experience or knowledge, this program is perfect for you.
Without a refined system and time-tested strategy, you'll have to spend years of your time and thousands of dollars practicing until you get it right.
Why not get it right from the start?
Master the Strategy of Profitable Investing
To make money investing, you have to master 3 key areas:
Choosing the right stocks
Managing your risk
Staying on the right side of the Stock.
The 3R Income Accelerator Program is strategically designed to teach you everything you need to know about the Risk, Reward, and Return of investing.
There are millions of stocks to choose from… how do I know which stocks to invest in?

In the 3R Income Accelerator Program, you'll learn specific techniques that allow you to look at a list of stocks and quickly filter out the ones that are weeds from once that are seeds.So that you end up with, strong stocks that has potential upside, while minimizing the risk.
One technique in particular is worth more than the price of the entire program ALONE!
Plus, you'll learn how to assess the risk level of each investment, so you know what you're getting into BEFORE you invest your money.
There's so much conflicting information… how do I know when to buy, sell, or hold?
Staying on the correct side of the market is everything when it comes to investing in the stock market – in the 3R Income Accelerator Program, you'll learn:
How to identify low-risk, high-return opportunities
How to target specific prices for buying and selling
How to be on the correct side of the markets, stocks and trends.
Just imagine how would your life change if you had immediate access to all of the knowledge and skills you need to build an insanely profitable stock market portfolio in your spare time!
Everything You Need in One Program
Your membership to the 3R Income Accelerator Program includes LIFETIME access to 6 in-depth online courses that will take you step-by-step from a beginner with zero experience to a smart, savvy investor with the potential to build a huge portfolio in your spare time.
You Will Learn
How to Pick Stocks:
What sets a profitable stock apart from a dud
Which stocks match your personal investment strategy
What stocks are better for short-term profits, long-term profits, or both
How to Manage Risk:
What types of risks are associated with investing
Which risks are controllable and uncontrollable
The best ways to avoid and minimize risk
How to Time Your Trades:
When stocks have high-return opportunities
What prices to target for buying and selling
Factors to monitor when timing your trades
After completing the 3R Income Accelerator Program, you will have the necessary preparation for navigating the stock market without having to rely on others.
You'll be more confident and self-reliant as an educated independent investor!
Just imagine how much this program will be worth to you after years of investing…
$50,000? $100,000? $1 million?? Even more?
It all depends on how much you invest and how diligent you are with applying these proven techniques into your own investment strategy!
Order Today Go From
Starter Investor To Smarter Investor
The 3R Income Accelerator Program
FREE customer support for life
FREE program updates for life
Get Started Right Now and Reap The Benefits!
I've packed decades of experience and my own personal trading secrets into this comprehensive, step-by-step program.
Everything is time-tested and proven through the ups and downs of the market, including the Great Recession.
Upon completing the 3R Accelerator Program, you will have mastered a new skill that will serve you and your family for the rest of your lives.
Even if you have zero trading experience and don't understand the most basic terminology of investing, you will learn EVERYTHING you need to know.
After investing in this program and your financial future, you will get IMMEDIATE access to the online courses, so you can jump right in and start learning in seconds!
Are you going to keep putting off taking control of your financial destiny or are you ready to get started accelerating your income today?
Get Started Right Now and Reap The Benefits!
Your Trading and Investing Coach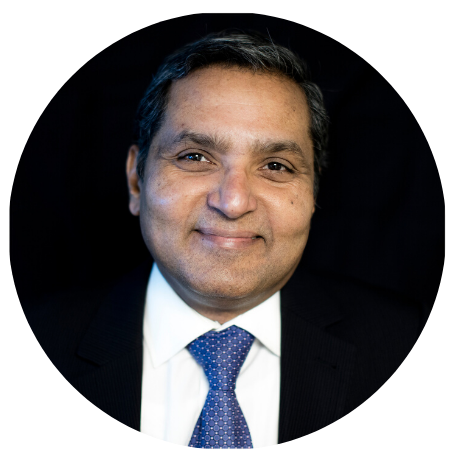 " Sankar helps individuals and institutions spot opportunities and manage risk so that they can build wealth and grow clientele in abundance "
---
Meet Your Course Instructor: Sankar Sharma - Market Expert, Renowned Trader, and Investor.
Introducing Sankar Sharma as the instructor for this course - a seasoned market expert and trader with a wealth of experience under his belt.
Recognized as an Investing and Trading Authority by Forbes, Sankar is the mastermind behind RiskRewardReturn.com and the innovative '3R Methodology (TM)' - a unique approach to trading that has set him apart in the industry.
Sankar's expertise has been acknowledged by leading media outlets including Forbes, Business Insider, The Business Journals, Nasdaq, Nikkei (parent outlet of Financial Times), IG Markets, International Business Times, US News, FT Specialist, New York Post, NTD Business, CPG Specialist, Money Media, CBS Los Angeles, KNX News, and Authority Magazine, among others.
As an international keynote speaker, Sankar is a sought-after presenter at prestigious events such as the International Federation of Technical Analysts and the Society of Technical Analysts. These gatherings frequently host top investment managers, fund managers, and investment bankers who manage millions in assets.
In addition to his speaking engagements, Sankar is the author of "Stock Trading Made Simple," a comprehensive guide to making stock trading accessible for all.
Sankar began his investment journey in 1987, just like many of you. Over the past three decades, he has witnessed multiple recessions, trained thousands of students, and shared his investing and trading knowledge on numerous stages.
Today, Sankar is eager to impart his wisdom and experience to help you succeed in investing and trading.
"Sankar's Vision: Empowering Generations with Financial Education and Investment Mastery to Cultivate and Safeguard Abundant Legacies."
---
Frequently Asked Questions (FAQ)
When does the course start and finish?
The course starts now and never ends! It is a completely self-paced online course - you decide when you start and when you finish.
How long do I have access to the course?
How does lifetime access sound? After enrolling, you have unlimited access to this course for as long as you like - across any and all devices you own.
What if I am unhappy with the course?
We would never want you to be unhappy! If you are unsatisfied with your purchase, contact us in the first 30 days and we will give you a full refund.